Can You Freeze Juniors Cheesecake? (YES! Here's How)
Junior's cheesecake is a restaurant chain based in Brooklyn, New York. Though their cheesecake is one of the most popular in the country, its rich flavor can make it challenging to finish in one sitting. Can you freeze Junior's cheesecake?
You can freeze Juniors cheesecake for up to six months. Freezing the cheesecake will allow you to preserve the cake without losing out on any flavors. However, if you want to eat it right after arrival, unpack it and put it in the refrigerator to thaw.
This article will explore the best way to serve Junior's Cheesecake before and after it's been frozen.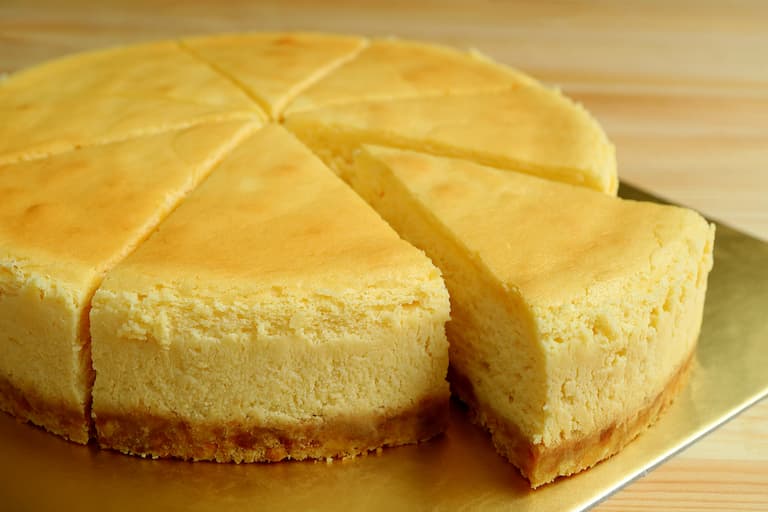 How To Freeze Junior's Cheesecake
Junior is a restaurant in New York that is famous for its cheesecakes, and in fact, they've become world-famous. If you don't live in the Big Apple, there is no need to worry. Junior's cheesecakes are shipped nationwide. You can visit their website to order online. 
The cheesecakes ship packaged with gel packs or dry ice to keep them frozen throughout their journey to your home. 
If the cake you chose is shipped with gel packs, remove the gel packs and the styrofoam. After the internal packaging has been removed and disposed of, place the cheesecake back in the box and put it in the freezer. 
How Long Can You Freeze Juniors Cheesecake?
Junior's Cheesecakes can be kept fresh in the freezer for up to six months. A frozen Junior's cheesecake will be every bit as delicious as the day it arrived.
If you put the cake in the refrigerator, it can last up to seven days. The best part of saving these cheesecakes in the fridge or freezer is how well the flavor is preserved. Whether you're consuming your cake the day it arrives or a few months later, the taste will still be like enjoying the cake in an NYC restaurant. 
How To Serve Junior's Cheesecake
Once your cheesecake arrives, you should immediately remove it from the packaging and either serve it, refrigerate it, or place it in the freezer. If you choose to serve the cheesecake the same day it arrives, be sure to leave it on the counter to defrost.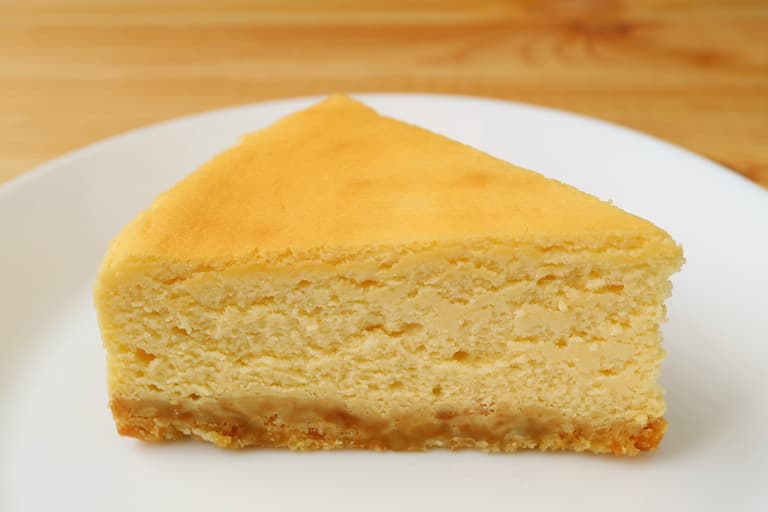 Junior's cheesecakes are best served at room temperature. 
You can plan ahead and serve the cake the next day, and if this is the case, place the cake in the refrigerator overnight.
If you plan to eat the cake any later than the next day, immediately put it in the freezer. When the day you need the cake arrives, allow it to defrost on the counter for about three hours. 
It's important to note that the cheesecakes with fruit and "cakes within cakes" should be served cool instead of at room temperature. These cakes should still be defrosted but in the refrigerator instead of at room temperature. 
Be sure to use a chef's knife or a cake knife dipped in warm water for best cutting results. Use a damp towel to wipe the knife blade between slices. Doing so will give you smoother, cleaner cuts and a cleaner workspace. 
Can You ReFreeze Juniors Cheesecake?
Juniors cheesecakes can be refrozen. If you're unable to finish the cheesecake and would like to refreeze it for later, all you need to do is wrap it or place it in an airtight container before placing it back in the freezer.
A Brief History of Junior's Cheesecake
Junior's wasn't always a restaurant that served fantastic cheesecake. It started out as a nightclub with live music founded by Harry Rosen in 1929. 
However, nightclubs weren't on the top of people's minds after World War II as the country was trying to rebuild. A true entrepreneur, Rosen decided to rebrand to fit the changing times. Thus, Junior's was built and born. 
Junior's quickly became a famous family spot on the corner of Flatbush Ave Ext and DeKalb in Brooklyn, NY, after opening on Election Day in 1950. Since the restaurant was so close to Ebbets Field, the home stadium of the then Brooklyn Dodgers, baseball fans would flock to the restaurant before and after games.
When the Dodgers moved to Los Angeles in 1957, Rosen knew these meant times were changing, and he would lose customers.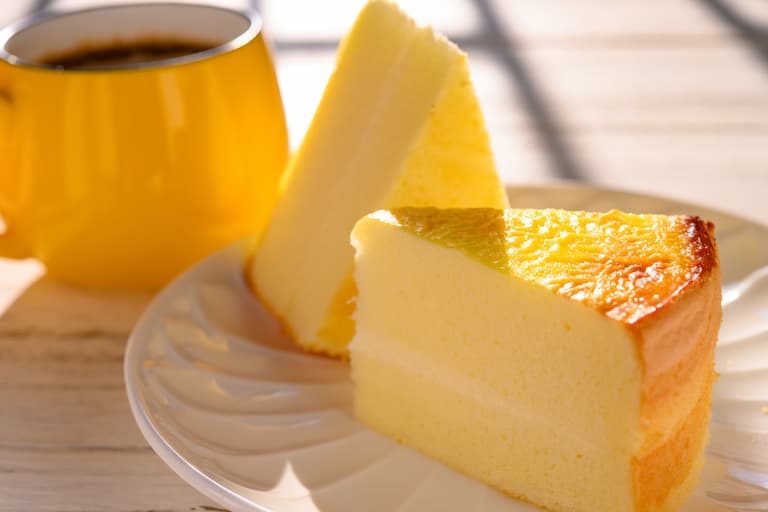 As he did in 1950, Rosen got innovative. He hired Eigel Peterson, a Danish baker, to come work for Junior's. The pair perfected their cheesecake recipe until it became the Best in Brooklyn. The recipe Rosen and Peterson perfected in the 1960s is the same one Junior's uses today. 
Rosen's determination and genuine entrepreneurial spirit have carried Junior's for decades. 
As an essential piece of Brooklyn and her history, Junior's still stands on that famous corner. The restaurant's success also led to new locations being opened in Manhattan by Broadway and Times Square and a place in the Foxwoods in Connecticut. 
Can You Freeze Juniors Cheesecake – Conclusion
You don't have to reside in NYC to experience the tastiness of a Junior's Cheesecake. You can order any of their flavors online and have them shipped to your door. 
The best part is that these cheesecakes can be frozen for up to six months. 
With all of the flavor options and the versatility of the dessert, there's no question on whether or not Junior's Cheesecake is for you. These cakes represent decades of Brooklyn's history and symbolize what it means to live the American Dream.
Go to Junior's website and try one today!